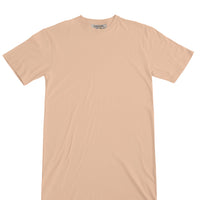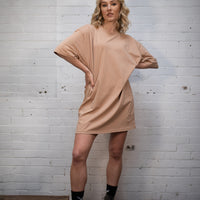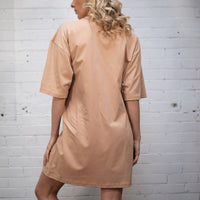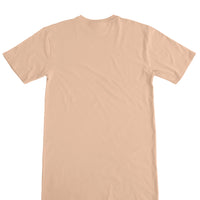 Plant Dyed Organic Oversized T-Shirt Dress in Tan
180gsm Organic cotton dyed with Walnut shells.
Cold water dyed, using 75% less energy than normal dying.
No outside branding. Inside labels are all organic untreated cotton with EU approved printing.
All dyes and fabric is natural. Natural minerals are used to fix the colour. No synthetic or harmful chemicals are used.
All water used in the dying process is reused.
The garment has undergone a natural dying process which does not include any synthetic chemicals. Due to this, this garment needs to be washed on cold or 30 using no optical bleaching detergents. Like garment dyes, this garment may fade after washing, this is intentional and adds unique characteristics to the garment. Wash this garment separately with similar colours.
See information and certifications on the impact tab
I travel in a TBF compostable poly bag that meets EN13432 standards. The Product sticker is made of sugarcane and is biodegradable.
Packed into a recycled cardboard box and trucked to the Istanbul port. I travel by truck to the UK and once in England I am trucked to our warehouse in Doncaster.
When ordered I'm packed in a compostable starch mailer bag, made by Better Packaging.com. Certified (AS5810-2010)
Then finally it's delivered to you by our delivery partners, Parcel Force.
Model wears a size medium. This is a very oversized fit so it more like a true size L.