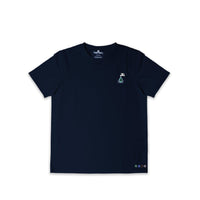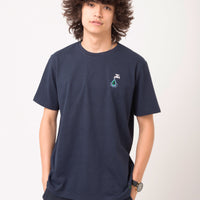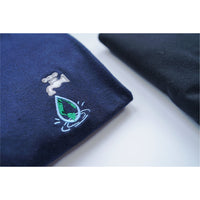 Clean Water Unisex Tee in Navy.
Supporting The Sustainable Development Goal 6 and Frank Water Charity.
180 gram double combed recycled fabric.
Clean Water design chest embroidery inspired by the United Nations Sustainable Development Goal 6.
50% of proceeds go to Frank water
50% recycled cotton fabric cuttings saved from landfill.
50% abandoned fibre due to brands turning their backs on their commitments.
Recycled thread, embroidery back neck logo and FRANK CODES
Zero water & zero harmful chemicals
This tee fit is named after the Environmentalist David Brower.
See information and certifications on the impact tab
I travel in a TBF compostable poly bag that meets EN13432 standards. The Product sticker is made of sugarcane and is biodegradable.
Packed into a recycled cardboard box and trucked to the Istanbul port. I travel by ship to the UK and once in England I am trucked to our warehouse in Doncaster.
When ordered I'm packed in a compostable starch mailer bag, made by Better Packaging.com. Certified (AS5810-2010)
Then finally it's delivered to you by our delivery partners, Parcel Force.
Tyrone is 6"1 and wears a size M, Hannah is 5"7 and wears a size M.