MADE FROM RUBBISH AND REPURPOSED MATERIALS.
EXCLUSIVE GIVEAWAY FROM TOBEFRANK & BIRD.
TOBEFRANK & Bird have joined forces to give away over £350worth of products.
Two sustainable clothing brands who care deeply about how things are made, the people who make them, and the impact they have on the world. This bundle is for people who want to change the world and look good whilst doing it.
So, if you fancy strutting your stuff in clothes literally made from rubbish, or catching the sun's rays in a brand new pair of beautifully repurposed aluminium frames, then this amazing giveaway is for you.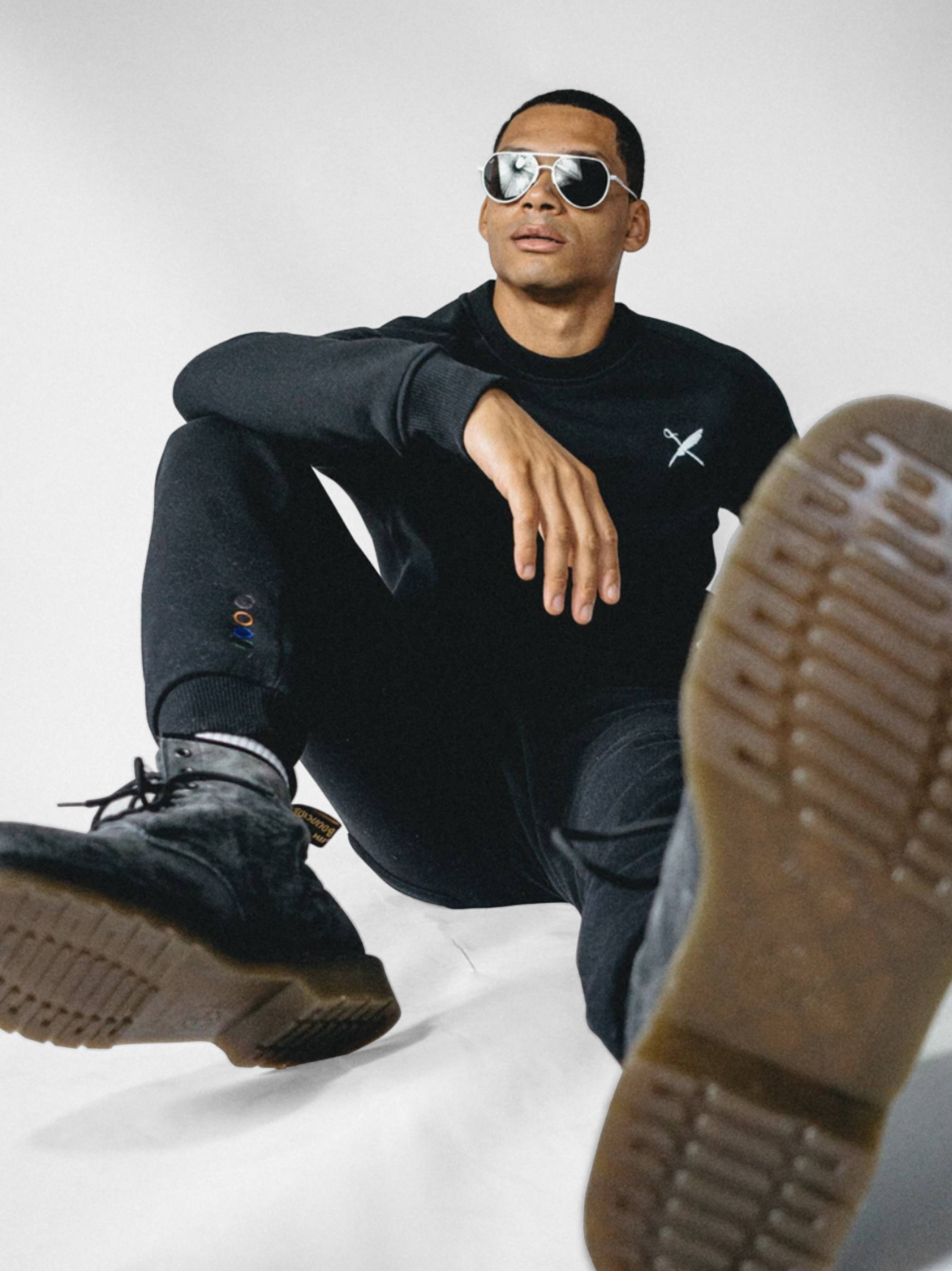 Enter your details below to win this collection.
LET'S BE FRANK. If all we cared about was the environment then we should all stop wearing clothes all together. No production is 100% good for the environment. At some point in the production, no matter how good our intentions are, we are taking from the earth. If we want the pollution to stop and the trees to keep growing we should stop all development and just let the earth do its thing.
But we don't just care about the environment, we care about people too. We care that people are happy and healthy, that they are warm and earning money, and we care that they are treated well and thriving. We can figure out how to get a massive metal thing to fly in the sky and how to get a picture to travel through the air to our friend's phone, so we're clearly intelligent buggers. We will never be content to just sit and look at the clouds – it's in our nature to create.
WHY WORKING WITH BIRD IS A PERFECT MATCH.
BIRD MAKE BEAUTIFUL, DESIGN-LED EYEWEAR USING HIGH QUALITY AND SUSTAINABLE MATERIALS, AND FOR EVERY PAIR SOLD THEY DISTRIBUTE SOLAR LIGHT TO REMOTE COMMUNITIES IN AFRICA THROUGH OUR SHARE YOUR SUN PARTNERSHIP WITH SOLARAID.
EPIC HEY!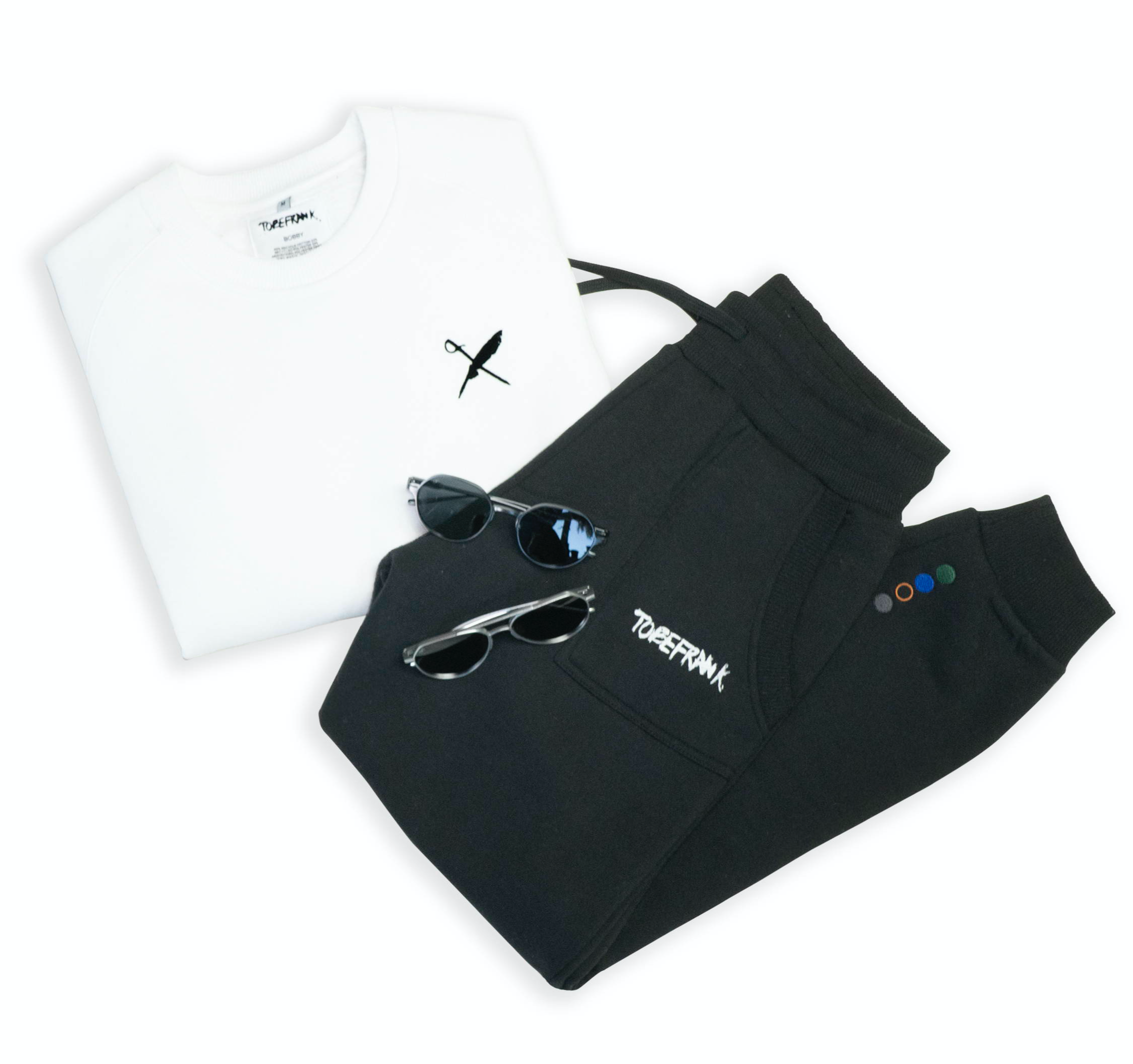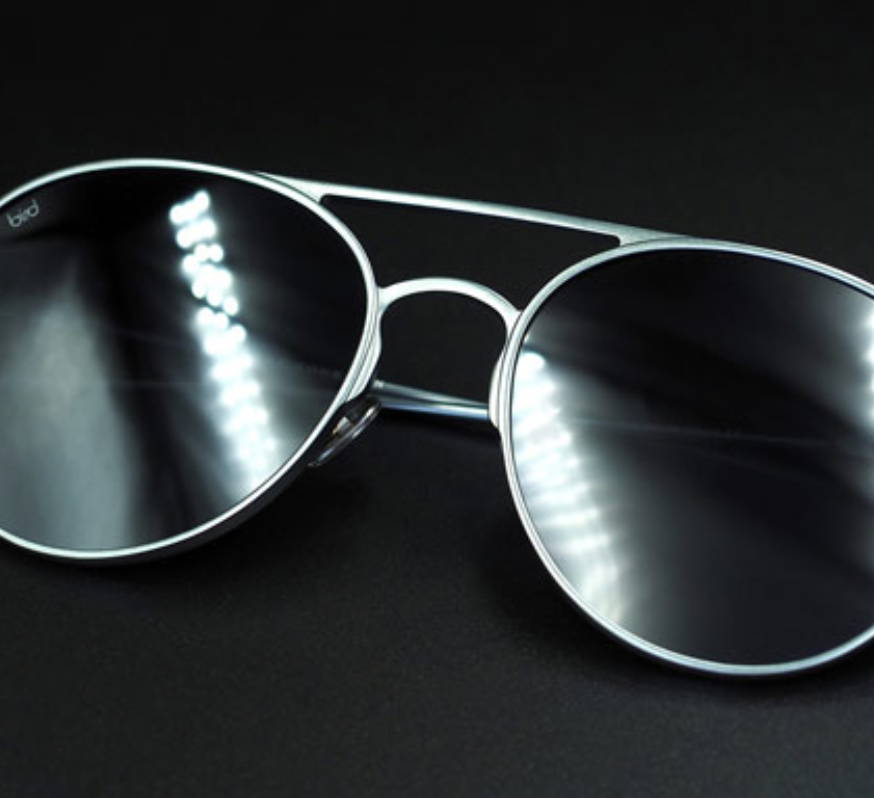 Terms and conditions
The competition is only open to those who live in the United Kingdom. Bird Sunglasses and TOBEFRANK. assumes that by entering the competition you live in the United Kingdom and agree to these terms and conditions.
How to enter
Fill out the form above for a chance to win the prize. All entries received by 11.59pm on Sunday 1st November will be automatically entered into the prize draw. The winner will be chosen and contacted via the phone number or email address provided on the form. If the prize winner is not contactable, or they fail to respond to our notification within the time stated on our reply, they will lose their entitlement to the prize, which will then be awarded to the next eligible entrant.
The prize
The prize includes two pair of Bird Sunglasses from the Satellite range (Apollo & Luna) and a complete outfit from the TOBEFRANK Rubbish Range.
The prize is non-transferable, non-refundable and no cash alternative will be offered. Both Bird Sunglasses and TOBEFRANK. reserve the right to substitute the prizes for another of equal or greater value should the need arise.
Data capture
Your registered details will be used by TOBEFRANK and Bird Sunglasses for the purpose of managing the competition only. You will not be contacted with any form of marketing communication by TOBEFRANK or Bird Sunglasses, unless you have indicated your wish to do so via opt-in on the form above.
Your personal information will only be used in accordance with TOBEFRANK's and Bird Sunglasses' privacy policies, and will not be disclosed to any third party.
The winner, if required, agrees to have his/ her name published on social media or the website, and photographed for promotional purposes if requested.